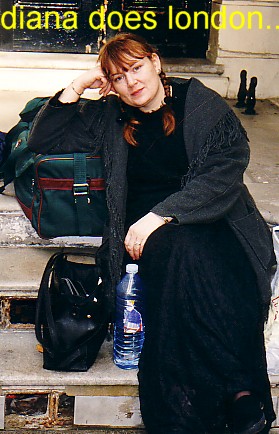 Welcome To the wonderful and wacky world of Pub girl, aka Diana or Doris
I enjoy music....esp Scottish folk, the Mission, Gene loves Jezebel, Alien Sex Fiend, Grant Mclennan and much more besides......Favourite things in life are:- my cat called Rupert, Scotland, London, country side walks, good coffee and a good pint or two!!!!!! and the Six Nations Rugby
musings for an enquiring mind.....
eeeeeeyyyyyyyyyaaaaaaaaaaarrrrrrrrrrrrrrrr........
Figure that one out............

Why does time fly by when you have fun.......and when you have a busy hetic day at work you feel as if the day goes on forever and ever......and you never get that cup of coffee????


Welcome To My Home Page
Hello.......this is my crazy life with photos of some of my most memorable times and sentiments....mainly cats and my bloke "Genghis", little bits of art n stuff.....have a look...
I HAVE AN ONLINE SHOP FEATURING T-SHIRTS AND ACCESSORIES
You can order a whole range of goods, from clothing, mugs and bags to lunch boxes and children's clothing.
They all feature punk or goth images, which is nice.
To go there click on the link below
BUY MY GOODS - CLICK HERE
Getting Rich Quick From My Site!
you'll be lucky...........

nothing to be made here apart from amusement..


Although, if you're looking for old books my boyfriend has a shop at http://stores.ebay.co.uk/Shopwindows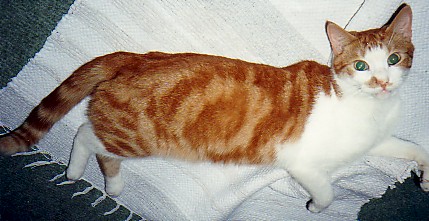 This is big bad baby Rupert, aka Pubert, the No 1 man in my life
He is now 11 years old. I got him as a scrawny kitten after he was rescued from drowning by the Cats Protection League and he's never let me forget it. Noisy little sod!